Emergency Orthodontist — Framingham, MA
Urgent Orthodontic Care When You Need It Most
We understand that orthodontic emergencies in Framingham can happen at the most unexpected moments. Luckily, our team at Simply Orthodontics Framingham is prepared to remedy your problem and get your oral health back on track. With early intervention, we can prevent any issues from worsening and negatively affecting your smile. Our office will work diligently to schedule your appointment at the earliest convenience. If you'd like to learn more about orthodontic emergencies, continue reading or give our office a call today!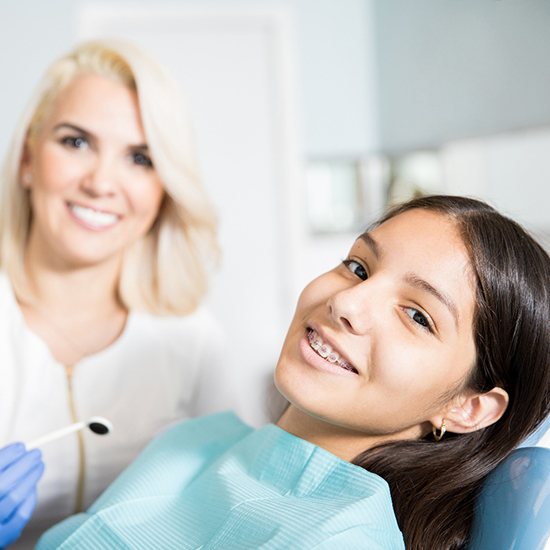 Why Choose Simply Orthodontics Framingham for Emergency Orthodontic Care?
Insurance-Friendly Orthodontic Office
We Deliver Safe, Fast, and Effective Treatments
Patient Safety and Comfort Are of Utmost Priority
What to Do in an Orthodontic Emergency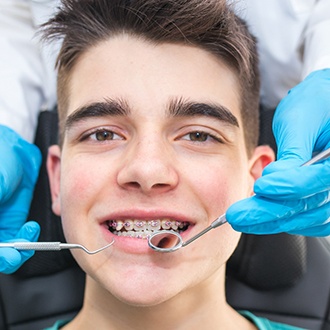 Contact Our Office – Are you experiencing an orthodontic emergency in Framingham? Give us a call right away and we'll schedule you at the earliest appointment possible. Over the phone, we'll provide you with first-aid instructions to help you manage your situation while you wait to see us.
Schedule an Emergency Exam – When you come in for an exam, we'll perform a thorough oral examination and take X-rays to identify the problem. Once we're finished, we'll start working on your custom treatment plan.
Get the Care You Need – Our team will work quickly to address your condition and prevent it from worsening. Depending on your case, you may need to see your regular dentist for emergency treatments.
The Most Common Orthodontic Emergencies
Like with normal dental emergencies, the sooner you give our orthodontic office a call after your orthodontic emergency, the better. In fact, you should never hesitate to reach out to us in these circumstances. We can get you on our schedule for an appointment as soon as possible, and we can provide guidance for improving your situation. Thankfully, there are things you can do before you come to our orthodontic office. Read on to learn more.
Understanding the Cost of Treating Orthodontic Emergencies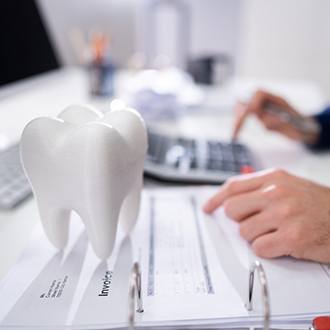 Since orthodontic emergencies can vary from patient to patient, there is no set cost for emergency treatment. Some emergencies are quick and relatively inexpensive to address, while others might need more thorough care or replacement parts, which can ultimately add to your final bill. It's impossible to provide an accurate estimate until you come in for an exam. We'll need to properly evaluate your situation to determine the best course of action for your smile. Rest assured – our team will thoroughly explain the pricing information beforehand to ensure you know exactly what to expect. Continue reading below to learn a little more about some of the factors that determine how much you'll end up paying to address an orthodontic emergency in Framingham.
Every Orthodontic Emergency Is Different
One key thing to keep in mind is that no two orthodontic emergencies are going to be exactly the same—since everyone's teeth, orthodontic solutions, and daily circumstances differ, the possibilities that can unfold are virtually endless. Some orthodontic emergencies might seem dire but can easily be treated with quick and inexpensive solutions, whereas other problems might require more complex treatment. In any case, the very first thing we'll do is review your situation carefully and come up with an appropriate course of action. Once this has been taken care of, we can begin providing an expected cost of care.
Does Dental Insurance Cover Orthodontic Emergencies?
You'll be happy to hear that the majority of dental insurance providers offer some level of coverage for orthodontic emergencies. However, since each plan differs and everyone experiences varying symptoms and circumstances, it's always going to be in your best interest to check the details and fine print of your plan before you commit to treatment. For your convenience, our practice is thrilled to work with a wide variety of different insurance providers, and we're also more than happy to sit down with you and review the specifics of your coverage – you should never have to worry about the cost of care when you're suffering from an emergency!
Other Options for Making Orthodontic Emergencies Affordable
Even if you don't have dental insurance, you're not entirely out of luck when it comes to lessening the financial blow of an orthodontic emergency. We're thrilled to partner with LendingPoint, a third-party financer that allows qualifying patients to break up their total cost of care into affordable monthly installments that can fit within any budget. 
Taking Care of Your Smile Can Save Money in the Long Run
Of course, the best way you can save money on emergency orthodontic care is by simply avoiding the need for it entirely! While this is much easier said than done, there are still a lot of ways you can take great care of your smile at home and drastically lessen your likelihood of experiencing an orthodontic emergency. In addition to excellent oral hygiene at home, you'll want to follow all of the instructions provided to you. For example, if you have braces, be sure to avoid problematic foods and wear your elastics as instructed. If you're an Invisalign patient, be certain that you're removing your aligners before eating anything. And of course, as soon as you become aware of a problem with your orthodontics, don't hesitate to contact us promptly before a costly emergency has the chance to unfold!
How to Prevent Orthodontic Emergencies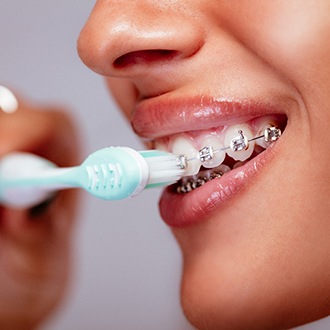 As you can imagine, it's much easier to prevent an orthodontic emergency than it is to deal with it when it pops up. By following a few simple precautions, you can significantly minimize your risk of experiencing an oral emergency. Some steps you can take to keep your smile safe include sticking to your treatment plan, visiting your orthodontist regularly, attending routine checkups, and practicing good oral hygiene. While life with orthodontic treatment does take a bit more effort, it's well worth the stunning grin you'll have at the end!