Orthodontic Services – Framingham, MA
All Orthodontics Conveniently Under One Roof
At Simply Orthodontics Framingham, we believe that creating a properly aligned smile should be simple for everyone. We make the process as straightforward as possible, whether you're trying to be proactive about your child's oral development or you're wanting to straighten your teeth or realign your bite. In addition to traditional braces, we also offer clear/ceramic braces, adult orthodontics, Invisalign®, dentofacial orthopedics or urgent care, so all you have to do to get started is give us a call for comprehensive orthodontic services in Framingham, MA!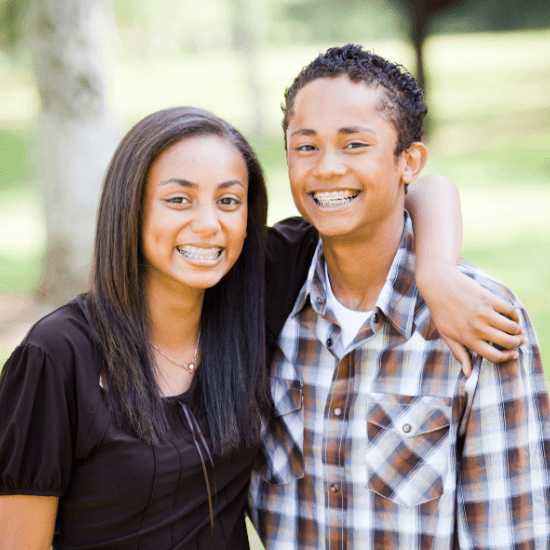 Traditional Braces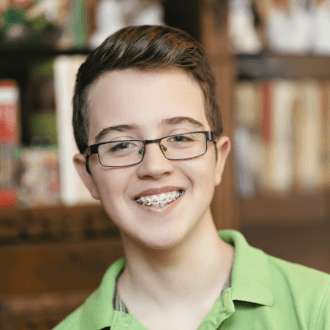 Over many decades, traditional braces have been proven very effective at correcting misaligned bites, gaps in front teeth, and severe overcrowding. These metal brackets are bonded to each tooth individually, including back teeth for severe cases. Regardless of the severity of your misalignment, traditional braces can address the issue and give you the long-term results you want.
Learn About Traditional Braces
Invisalign Clear Aligners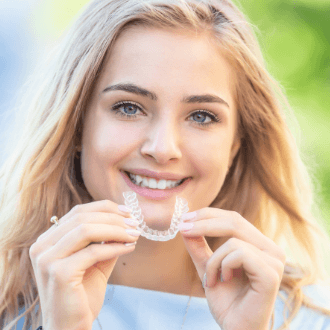 If you cannot or do not want to use metal orthodontics at all, we also offer Invisalign clear aligners. This series of clear plastic trays are worn for about 22 hours per day over a total treatment period of 12 to 18 months. About every two weeks, simply move on to the next pair in your series until you've used them all. Invisalign trays are removable, allowing you to enjoy any food you like! Keep in mind that this treatment works for mild to moderate misalignment.
Clear/Ceramic Braces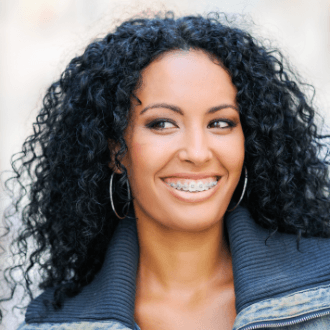 Getting braces doesn't have to entail obvious metal brackets, even if you have multiple complications. Ceramic braces and transparent materials are far less visible overall, which means that you don't have to worry about your smile being covered. However, those with very complex misalignment cases may still need traditional metal braces because they are more flexible. During your consultation, we can determine which option would work best for your specific situation.
Self-Ligating Braces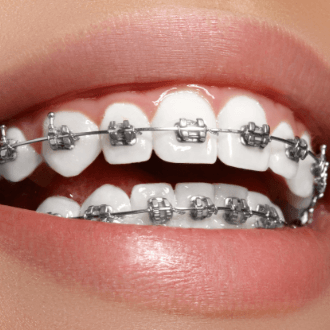 When it comes to hiding your orthodontic treatment, self-ligating braces make it easier than ever before. They resemble traditional braces in how they are adhere to the teeth; however, they come with a sliding mechanism that attaches the wire directly to the brackets. This design allows them to move naturally with teeth more comfortably and more quickly. It also means you'll experience fewer tightening visits and have a lower risk of enamel erosion.
Learn About Self-Ligating Braces
Pediatric Orthodontics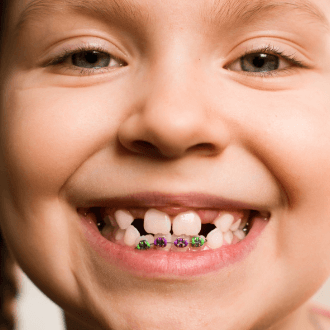 Is your child between the ages of six and nine? They may benefit from pediatric orthodontics, which improves jaw development and enables their permanent teeth to erupt properly. It also works to ensure that the upper and lower teeth align correctly. After baby teeth have fully erupted and have begun to make room for permanent teeth, we can provide expanders, growth appliances, and partial braces to efficiently resolve the problem using less invasive methods.
Learn About Pediatric Orthodontics
Adult Orthodontics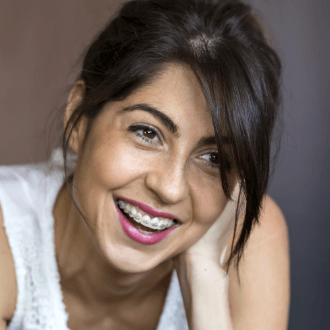 Many consider orthodontics as treatment reserved for children and teens, but did you know that one in four orthodontic patients is an adult? It just goes to show that it's never too late to complete orthodontic care. We make protecting your oral health a simple process, whether you need to address relapses from previous treatment or crooked teeth you've always had. With many options available, we're always ready to help you choose the one that fits your lifestyle needs.
Learn About Adult Orthodontics
Orthodontic Appliances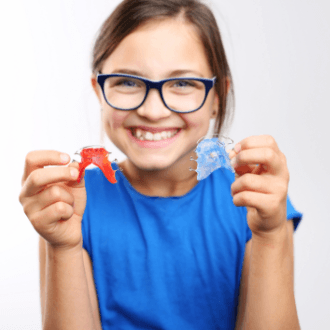 The term orthodontic appliances can be confusing if you're unfamiliar with it. When we talk about orthodontic appliances, we refer to retainers that are worn after traditional braces come off, the expanders that work to widen the hard palate, and fixed retainers that are utilized on front teeth to keep them from becoming crooked again. Regardless of which one you need, we'll explain your options and answer any questions you may have.
Learn About Orthodontic Appliances
Dentofacial Orthopedics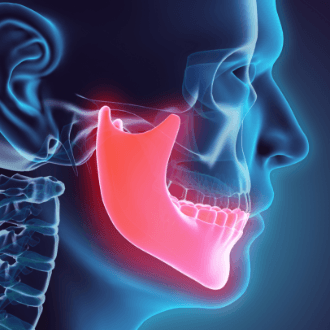 Dentofacial orthopedics is a specialty in orthodontics focusing on the dental arches, mainly the maxilla and the mandible, and teeth alignment. However, what many don't realize is that orthodontists can do more than just shift teeth into a straighter position but also adjust the way facial bones grow. For instance, children with a misaligned jaw can undergo treatment for dentofacial orthopedics, likely a palate or lower jaw expander or headgear, and avoid complications down the road.
Learn About Dentofacial Orthopedics
Orthodontic Emergencies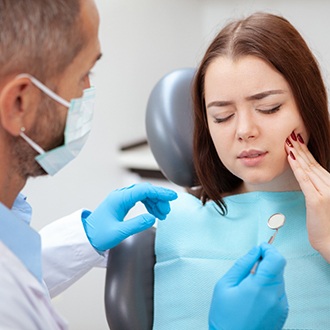 Even though orthodontic emergencies are not very common, they can still happen when you least expect them to. You simply can't predict when you'll have a loose bracket, broken wire, or soft tissue irritation. If you ever find yourself needing an emergency orthodontist in Framingham, Dr. Simon and Dr. Alkhoury are ready to help. During your appointment, they'll perform a thorough examination to determine the best next steps for your situation. They'll work as quickly as possible to get your smile back on the right track!