Traditional Braces – Framingham, MA
Realign Your Teeth and Bite Effectively
For many decades, traditional braces have been the go-to treatment for all levels of misalignment, malocclusions (uneven bites), and crooked teeth. At Simply Orthodontics Framingham, we continue to offer this treatment today for one reason—traditional braces work! This effective treatment can correct all of these issues, no matter how severe. If you or your child has an overbite or other issue, call our orthodontic office today to schedule your first visit for traditional braces in Framingham, MA!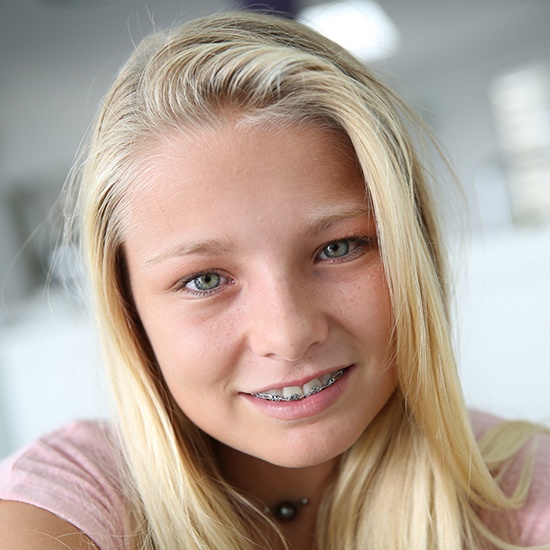 What Should I Expect from Traditional Metal Braces?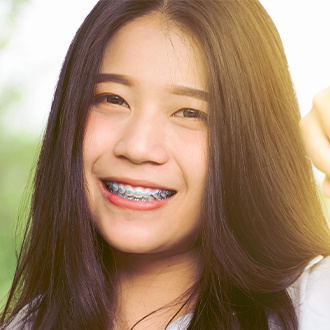 During your first appointment, we'll examine your mouth to see if there are any unique issues. After that, we'll schedule another visit for the brackets and archwire to be placed on your teeth, at which time we perform a thorough cleaning and dry your tooth enamel completely beforehand. Next, we apply a small amount of bonding material to each tooth, followed by a metal bracket with an archwire being threaded through each bracket and trimmed on the sides. Finally, we wrap small elastic bands around each bracket. You can choose the color of the elastic bands according to your preferences.
How Long is Treatment Usually?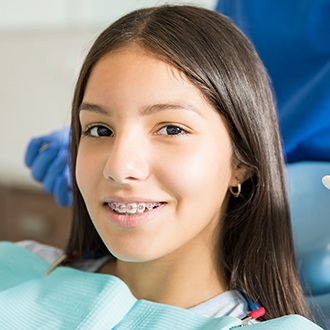 The timeline of your treatment will greatly depend on how severe your alignment issues are. For instance, the amount of space you have available and the number of teeth to shift can both determine your treatment plan. Also, following all of our instructions and maintaining good at-home oral hygiene are essential. In most cases, treatment takes between one and three years to complete. After that point, you must wear a retainer for six to twelve months to prevent teeth from moving back to their original positions.
Are Traditional Braces Right for Me?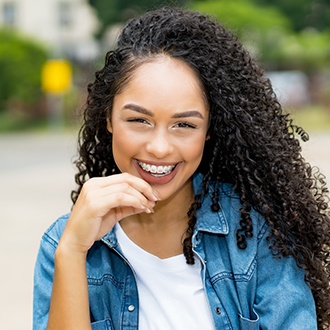 Before beginning any treatment, we'll perform a detailed exam to determine if you or your child should consider braces. Based on the severity of your misalignment, your needs, and your lifestyle, we can provide an informed recommendation. All kinds of misalignment—crooked, misaligned, and uneven bites as well as rotated teeth—can be fixed with traditional braces. In milder cases, we may another treatment that does not require as much time or as much maintenance. During your consultation, we'll review all of your viable options and go through the pros and cons of each one.
Traditional Braces FAQs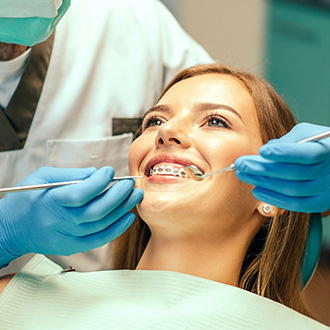 So far, we've covered everything from what to expect with traditional braces to the factors that impact the length of your treatment timeline. If you want to learn more, however, then we highly recommend scheduling a consultation with our Framingham team! Otherwise, you can keep reading to learn the answers to common questions patients have about traditional braces.
What Can You Not Eat with Traditional Braces?
There are quite a few things you can't eat during your orthodontic treatment, including popcorn, caramel, hard pretzels, tortilla chips, and raw nuts. This can feel inconvenient at first, but there's an important reason for the dietary restrictions: they help lower your chances of experiencing a loose bracket, broken wire, or another serious orthodontic emergency.
Am I Too Old to Get Braces?
If you think you're "too old," you should know that there technically isn't an upper age limit. Furthermore, adults are often great orthodontic patients since they understand the importance of following the rules and have invested their own time and money into the teeth-straightening process. Simply put, if you're interested in fixing overlapping or gapped teeth, don't let your age stop you – schedule a consultation!
What Happens After You Get Your Braces Off?
There is a phenomenon called "orthodontic relapse" that occurs in upwards of 50% of patients within 10 years of having their braces removed. This means that your now-aligned teeth begin to drift back into their previous positions. The good news is that you can help prevent that from happening by wearing a retainer each night. We will provide you with this orthodontic appliance at your final appointment, and we will give you specific instructions on when to wear it to keep your teeth in their perfectly aligned positions. If it breaks or gets damaged in any way throughout the years, you can always give us a call so we can provide you with a replacement.
Do Traditional Braces Hurt?
There are times when your teeth will feel sore, like immediately following your adjustments. However, there are several effective ways to combat this discomfort, including sticking to soft foods, placing a cold compress against the outside of your cheek, covering any sharp edges of your braces with orthodontic wax, and taking OTC pain medication as directed. Simply put, the gorgeous results you'll get from your braces will outshine any minor soreness you experience from time to time.
Can You Drink Coffee with Traditional Braces?
You can. In fact, you can drink any dark-colored beverage – from soda to fruit juice – throughout your orthodontic treatment! With that said, it's important to be mindful that these drinks can cause your teeth to discolor. Since your brackets are covering a portion of the surface, this can leave your teeth looking uneven at the end of your treatment. So, use a straw, sip on water, and brush your teeth about 20 minutes after you're done.