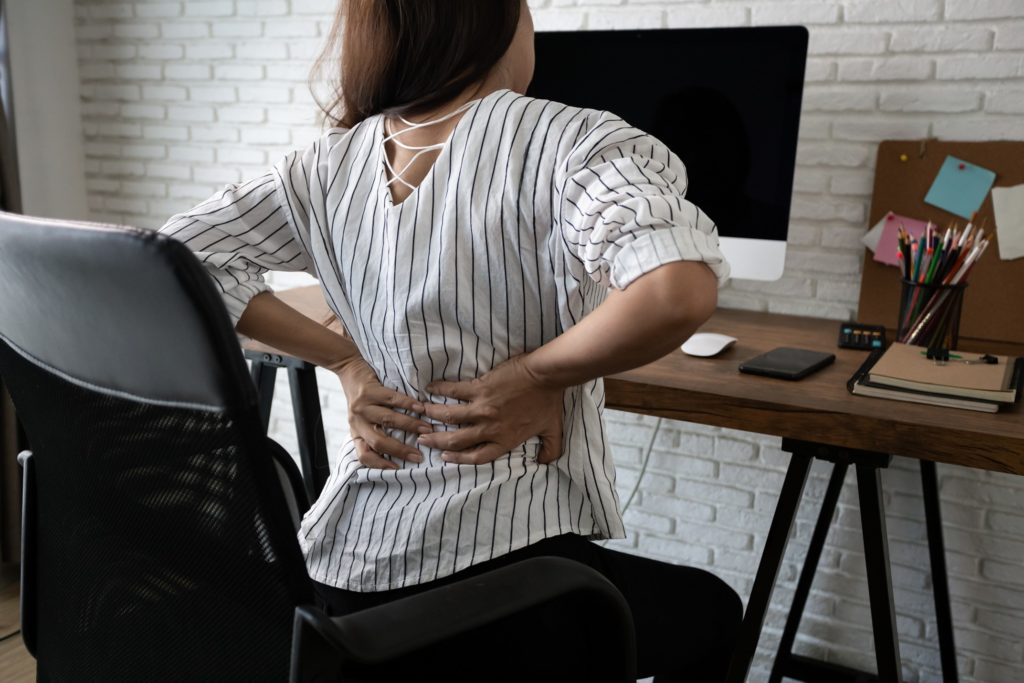 As you're reading this post, is your neck perfectly aligned with your spine? Or are your shoulders slumped over your computer or phone? If the answer is the latter, then you're in danger of weakened joints, back soreness, and even bite problems! Keep reading to learn about the importance of a healthy bite, how posture affects bite alignment, and a few tips for avoiding slouching throughout the day.
The Importance of Proper Bite Alignment
Patients often think braces are merely meant to straighten crooked or gapped teeth. In reality, they play an equally as important role in correcting bite problems, like overbites, underbites, and crossbites. Although the cosmetic downsides of these concerns are often the main focus, the negative consequences on your speaking patterns and chewing habits should be considered as well. After all, numerous complications, from excessive wear and tear on your teeth to nutritional deficiencies, have been linked to misaligned bites. In short, moving your teeth into a healthy position can benefit your oral and overall health.
How Your Posture Can Affect Your Bite Alignment
Have you ever accidentally stubbed your toe and felt the pain radiate up your leg? Or maybe hit your "funny bone" and felt the tingling sensation in your fingertips? That's because an intricate system of nerves, muscles, and joints connect each body part to the next.
To support the weight of your head, your neck should align perfectly with your spine. If you're sitting, this imaginary line should extend to your hips. If you're standing, it should continue to your ankles. When your shoulders slouch down, your neck curves to support your head, putting pressure on your jaw. While poor posture every now and again won't wreak havoc on your bite, doing so each time you sit at your desk, scroll through Instagram, or watch T.V. certainly can!
Must-Know Tips for Improving Your Posture
Now that you know all about the link between posture and bite alignment, it's time to discuss how you can get out of the habit of slouching. First, sit up straight, roll your shoulders back, and take a deep breath. The top of your head to your hips (or ankles, if you're standing) should be on the same axis. Engage your core to support your spinal column and the surrounding muscles. Set a reminder on your phone to check your posture throughout the day. If it's not good, sit up straight and start the process over again. Over time, it will become more and more natural.
About the Practice
Dr. Anna Simon, Dr. Sam Alkhoury, and the rest of our team at Simply Orthodontics – Framingham are here to help patients get the healthy, straight, functional smile of their dreams. We are proud to offer solutions for each patient, from traditional metal braces to discreet Invisalign aligners, alleviating (and preventing!) complications stemming from bite problems. If you have a misaligned bite and are interested in orthodontic treatment, don't hesitate to visit our website or give us a call at 508-250-0170.