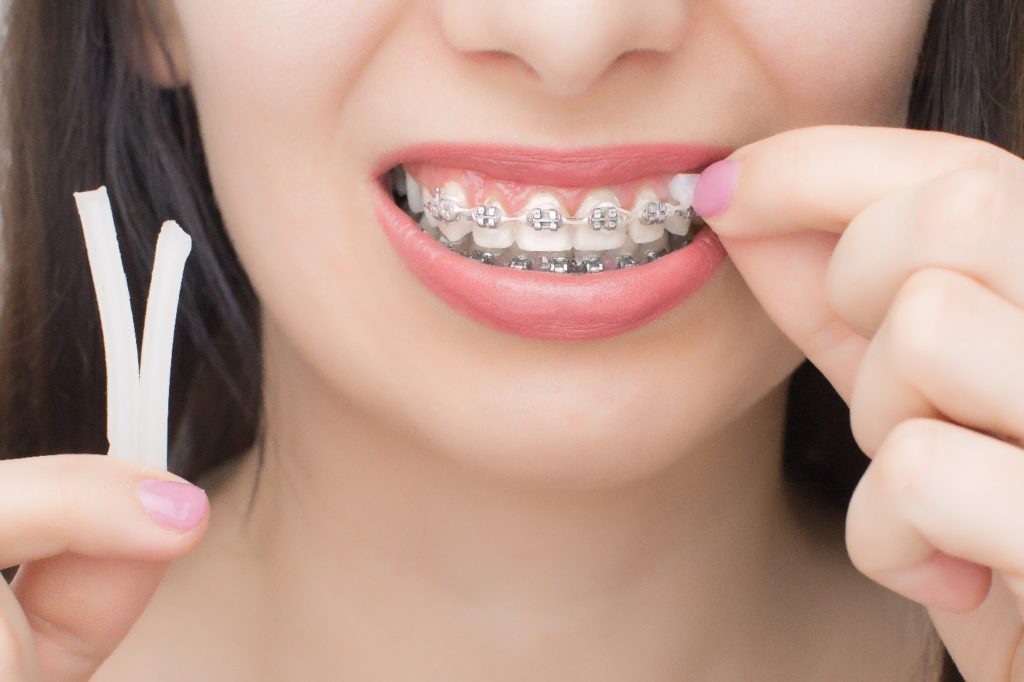 Slight bite problems, moderate spacing issues, and severely rotated teeth are just a few of the many orthodontic issues that traditional braces can seamlessly address. However, it's no secret that the metal brackets and wires can rub up against your gums as you go about your day, leading to irritation and discomfort. Fortunately, there is a solution: dental wax. Keep reading to learn all about this handy orthodontic tool!
What Is Dental Wax?
Dental wax is an effective and safe orthodontic tool designed to protect the soft tissue in your mouth from the sharp brackets and wires needed to align your teeth and bite. While your mouth will become less sensitive to the presence of your braces over time, dental wax will help prevent unpleasant irritation and discomfort in the meantime. It can also play a crucial role in protecting your gums and lips from protruding wires or loose brackets as a result of an orthodontic emergency. So, it can be a handy tool in both day-to-day life and urgent situations!
How To: Apply Dental Wax
Dental wax often comes in a kit with 5+ long strips. This is more than enough – a little goes a long way! All you need to do is pinch off a small piece, roll it into a ball, and place it over the problematic area. Since it's comprised of a water-resistant, non-toxic material, you can eat and drink without worry. Just make sure to wash your hands before applying and remove any dental wax before brushing your teeth.
What to Do If Dental Wax Isn't Enough
Guiding your teeth into an entirely new position naturally comes with some discomfort. That doesn't mean you need to suffer in silence though! If you're struggling with soreness or irritation, try placing a cold compress against the outside of your cheek. If that doesn't work, take an over-the-counter pain reliever. Both of these are short-term solutions that can help you stay comfortable until your orthodontist has a chance to inspect your braces and ensure everything is okay.
Braces are a tried-and-true orthodontic treatment that has helped millions of patients address misaligned teeth and unhealthy bites. Thanks to dental wax, you don't have to endure irritation to the soft tissue in your mouth in the process! So, if you're out, don't hesitate to get in touch with your orthodontist.
About the Practice
From traditional braces to Invisalign, our team at Simply Orthodontics offers compassionate care and custom treatment plans that deliver healthy, beautiful, and happy smiles. With our advanced safety protocols, state-of-the-art technology, expert orthodontists, and flexible payment options, you can truly enjoy your journey along the way as well! If you're interested in learning more about the benefits of dental wax or are struggling with an orthodontic emergency, don't hesitate to visit our website or call 508-250-0170.